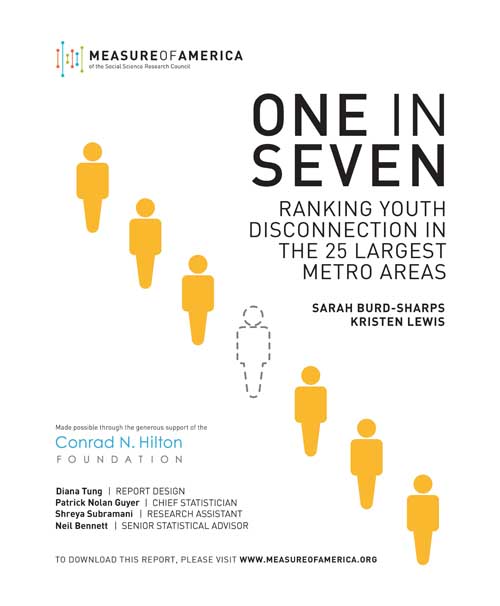 One In Seven: Ranking Youth Disconnection in the 25 Largest Metro Areas
Launching September 13, 2012
In the U.S. today, 5.8 million young people are neither in school nor working. Which city has the highest rate of youth disconnection? Does disconnection vary by race or ethnic group? And what can be done? Find out here.